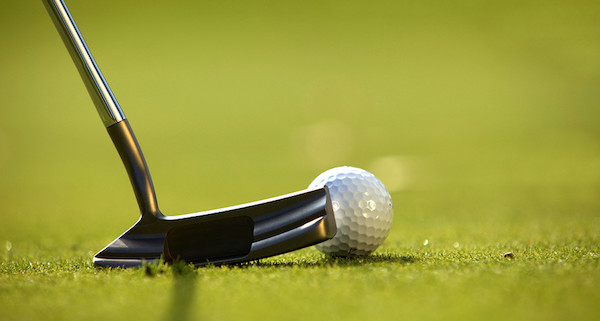 (AUGUSTA,GA) Member Tim Martin has played at the Patch for years, he says the course is now on a roll.
"This course is in the best shape that it's ever been in the greens keeper and his staff have just done a tremendous job," said Martin. Golf Course Maintenance
Martin isn't alone in praising The Patch, (AKA) The Augusta Municipal Golf Course.
"We probably have the best green right now short of the masters and it's improved a tremendous amount," said Earnest Workman walking to the 10th green.
But golfers are starting to notice all the trees that are tied with orange ribbon.
Tim Martin has noticed, not only is he a course member he's Chairman of the Daniel Field Airport Authority.
Daniel Field is right next to the golf course, and the orange tied trees are the ones the airport says have to go.
"These trees have to be cut in order to maintain the safety of approaches into Daniel Field," said Martin.
It's not just a couple of three dozen trees by my count, the 14th holes loses the most. a sad sight for the golfer in Martin.
"Yes particularly on 14 because it's really going to make a difference," says Martin.
For the players the tree removal comes just as the patch is making big strides in condition.
"It's something that has to be done putting strategic bushes back in place I think it will help the play," says member John Kennedy
."The F-A-A has the final say because if Daniel Field does not cut the trees Daniel Field loses all Federal funding and it goes out of business," said Martin.
Daniel Field is at its busiest Masters Week however the tree removal will not take place until after the tournament.
City Recreation officials say they will sit down with Daniel Field to discuss the removal and whether some of the trees can be replaced.
The cost of the tree removal is being covered by an F-A-A grant.
Source: wjbf.com
https://www.cgcs.com/wp-content/uploads/2016/01/Golf-Course-Maintenance-Company.jpg
400
600
Scott Zakany
https://www.cgcs.com/wp-content/uploads/2020/01/cgcs-logo-Hi-Res-300x182.png
Scott Zakany
2018-06-03 10:17:27
2019-04-05 12:18:38
Improving Patch Faces Removal Of Trees